FOR UK BOOKINGS CALL 07512067139


Looking for a new and exciting theme for your child's birthday? Fed up with the same types of entertainment on offer? Then look no further, book SPYSQUAD HQ'S OPT! 
A SPY BIRTHDAY PARTY is one of the coolest and most exciting themes you could choose for a kids party, and our spy birthday party service OPT (Operation Party Time)  is guaranteed to be the talk of the playground for months afterwards. We take traditional team and party games and give them a cool new spy makeover. We also teach some spy skills, like communication and observation.
The whole spy experience starts with a signature personalised video mission invitation that asks your guests to save the date. A few days later you receive the second part of their invitation, a coded message that you can either email or print and hand out. The coded message provides the time and location of the party. This part really sets the scene and gets the children excited about the upcoming party.
PHASE ONE - REGISTRATION & BASIC TRAINING
We start the birthday celebrations with registering your recruits with SPYSQUAD HQ. Your guests will fill out all the necessary paperwork and take their fingerprints. We then start basic training where they will learn all about spies, they will create their own code names, and take part in a range of spy themed party games and challenges. Duration 60 minutes.
Break for refreshments and cake  30 minutes
PHASE TWO - THE MISSION
For phase two the recruits will take on one of our SPY MISSIONS. Our spy missions are like portable escape rooms with clues to follow, codes to crack, puzzles to solve and briefcases and other devices to unlock. Each spy mission is story based and lasts approximately 60 minutes.
MISSION EXAMPLE - THE D.A.B!
Agent C1's mum writes......."Agent C was absolutely amazing at my daughter's 8th birthday party. She entertained 18 boys and girls for 2.5 hours and if we'd have given them the option for longer they would have all said yes! All of Chloe's friends said 'it was the best party ever' - I felt like a very cool Mum that day! (Thanks Claire).
Call us today for more details on how SPYSQUAD HQ can help you plan the best SPY BIRTHDAY PARTY ever!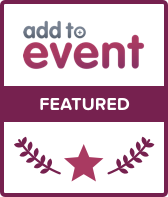 ---